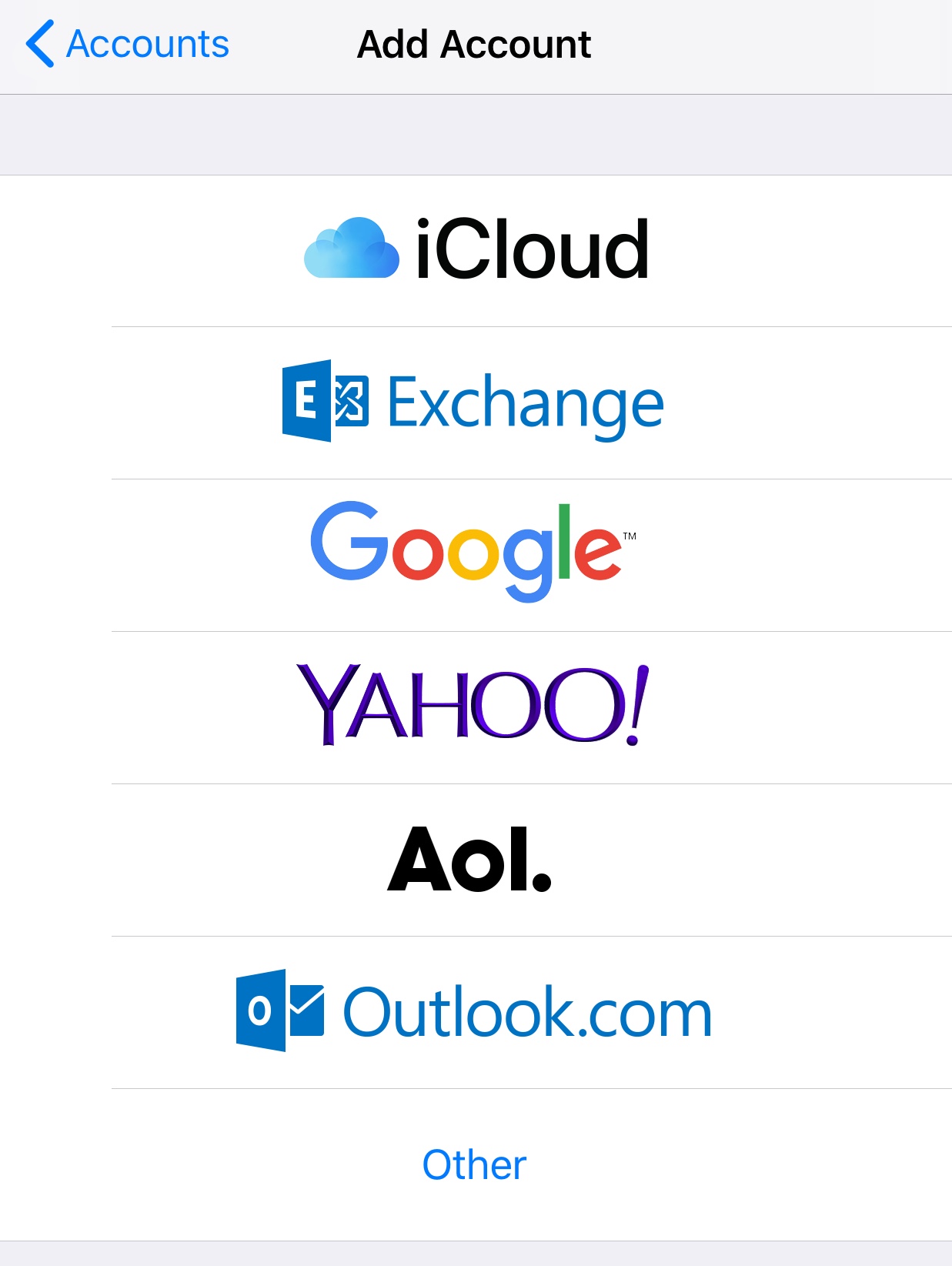 If you use an email app (such as Outlook or Apple Mail), you've probably seen these acronyms before. If you've previously used other email services like GMAIL or MOBILE ME, your email client may have simply set up your accounts automatically, and you may not have had to think about which set up was right for you.
Your Scarlett's Web, Inc. hosted email account can be set up either way though. So it might make sense to decide whether POP3 or IMAP is best for how you use email.
Once you understand the difference between POP and IMAP, it can actually revolutionize the way you use email—and it can help turn your Inbox into an effective productivity tool.
More and more mobile devices and updated versions of email clients are defaulting to an IMAP set up when doing an "Automatic" set up, so it's good to understand what IMAP is, before you get locked into that set up, as it may not be the best set up for your email behavior, especially on our servers.
Let's break it down .
When someone sends you an email, it's stored on your website's server. You can access this new email one of two ways:
POP – Using your email app (Outlook, Apple Mail, etc.), you can download your email to your computer, and then delete it from the server.
Advantages
 You don't need to worry about running out of online storage space. Since you're downloading your emails to your computer, you can keep as many emails as your computer can store.
You will need an Internet connection to download email, but you can manage (ie: search your inbox, and folders) your downloaded email offline (i.e., without an Internet connection).
Disadvantages
Since your email is stored on your computer, you must be at that computer to manage your email. This prevents you from managing email on-the-road or from your mobile device. (Although you can set your email client (Outlook or Apple Mail) to NOT DELETE email off the server for a certain period of time, if you plan to travel, or do check your email from multiple devices, thus enabling you to get your email on each device. It just requires checking the server with all the devices in a regular manner. Read how to do this for OUTLOOK and APPLE MAIL)
You will need to implement an effective backup system for your computer, in case you need to retrieve lost or deleted emails.
Is POP the best productivity choice for you?
If you always access your email from one computer, and you have limited online storage capacity or use a dial-up connection, POP is probably best for you. It will save you the hassle of worrying about online storage limits or poor connection speeds. Just be sure you back up your computer regularly.
By default, POP will download and then delete all email in your mail server's Inbox;  however, most email apps will give you the option of keeping email on the mail server, if you prefer. This way you could check your email using our webmail application, Squirrel Mail, from another location. You could also download emails using a mobile device.
IMAP – Using your email app (Outlook, etc.), you can manage your email directly on the mail server, rather than downloading it to your computer.
Advantages
Since the emails are stored on the mail server, you can access and manage your email and email folders from multiple computers or mobile devices.
Email is automatically backed up; so, if you accidentally delete an email, your email administrator can retrieve it.
Disadvantages
As your email mailboxes do not have unlimited online storage space, you will need to delete emails periodically to avoid exceeding your storage capacity. If you want to SAVE the emails, you can simply "move" the emails from your InBox on the Server to your "Personal" folders on your "local" computer.
If your Internet connection becomes unavailable, you cannot access your email offline.
Is IMAP the best productivity choice for you?
If you need to access your email and email folders from multiple computers and/or a mobile device, IMAP is best for you. Your email will be centrally located on the mail server, so you can access it directly from any Internet connection.
By default, email apps store your sent, draft, and trash email on your computer, rather than storing it on the email server (as it should with an IMAP connection); however, most apps give you the option of using your online Sent, Drafts, and Trash folders instead.
Regardless of whether you choose POP or IMAP, you can continue to use your favorite email app—such as Outlook, Thunderbird, Apple Mail, etc.
We generally encourage our clients to set up their email clients, and mobile devices, using POP3, as our servers, while very reliable, are not infinitely large. POP3 makes it easy for users to manage the size of their inboxes on the server (thus allowing the user to continue to receive email uninterrupted), because email clients can be set to automatically delete email off the server after a set number of days. This usually is the best scenario, because then the user doesn't have to remember to move email manually from the INBOX down to local servers.
POP3 set up is especially useful to those clients who don't want to incur the extra cost of extra Cloud storage, or for a hosted exchange set up (also cloud based). With a POP3 setup, users can set their email client to leave email up on our servers, and thus still check their email from multiple mobile devices (smart phones, tablets), (without having to use the IMAP set up), and easily download and archive their email to one (or many) local harddrives. This makes it very easy for users to archive gigabytes of email for professional reasons, which would cost much more under a cloud storage or Hosted Exchange framework.
IMAP is really only best for people with guaranteed Internet access at all times, and who never need to access old email stored locally when out of Internet reach.
And users can always access email directly from the email server via our webmail applications, Horde and RoundCube.