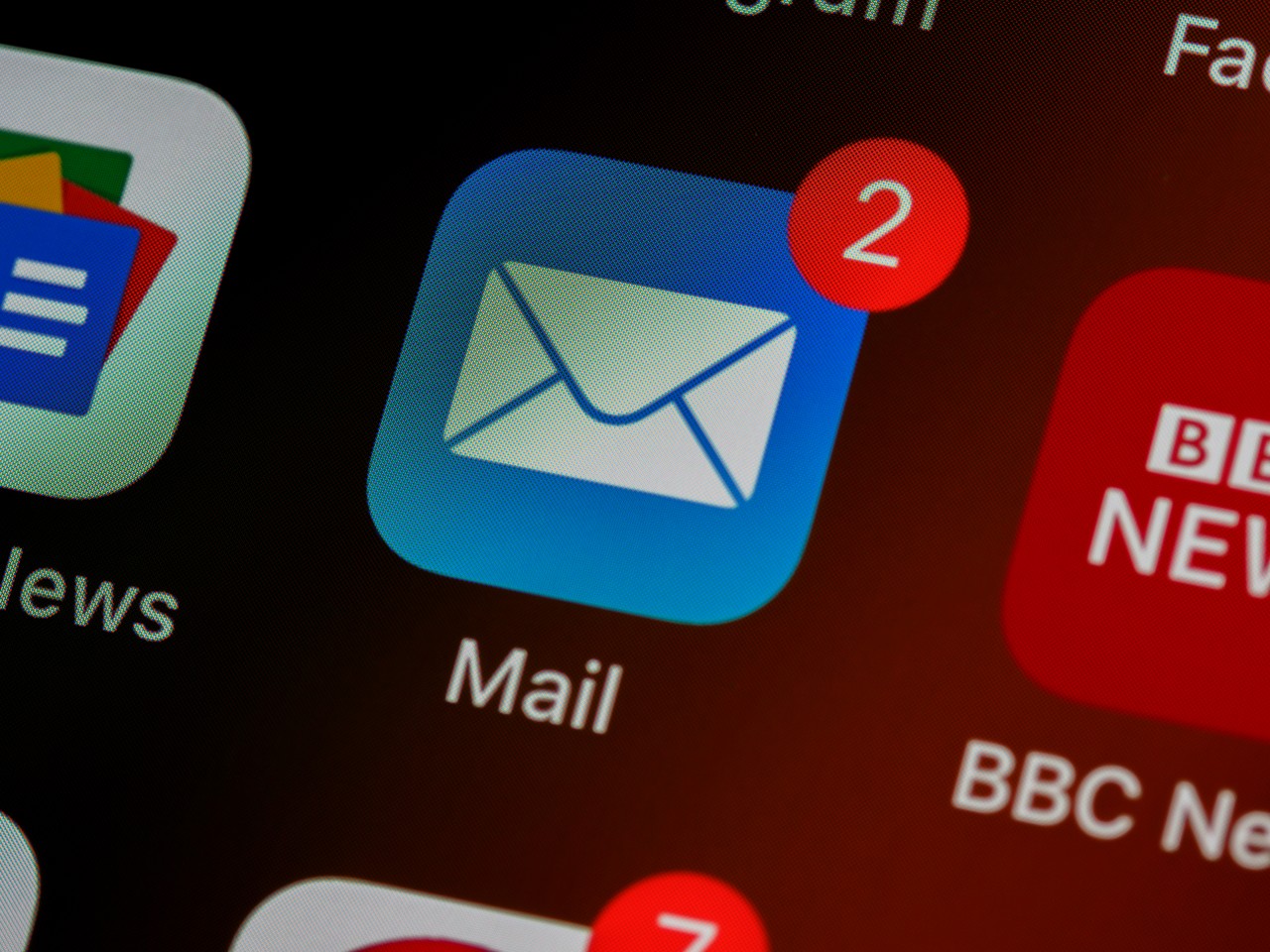 Below is a useful table of common ISP and email server address (POP3, SMTP, and IMAP) along with ports to connect to them.
Notes:
The following list is for informational purposes only. Refer to your email service provider for advanced troubleshooting.
If your email provider is not listed here or if the provided server info is not being accepted, contact your email provider.
POP3
Provides reliable access to your emails on a specific computer (once they're downloaded). However, it doesn't back up your messages or sync between devices by default.
Useful to access emails offline, however if they are deleted there are no backups.
IMAP
Stores your emails safely on the server, and lets you access and interact with it from any device.
Useful to access email from multiple devices, or if you want a secure backup for all emails.
Incoming Server

Port

Security
Outgoing Server
Port
Security
Username
Notes
1and1.com
imap.1and1.com
993
SSL/Authentication
smtp.1and1.com
587
Full email address
Known as IONOS
Adelphia
mail.twc.com
993
Authentication
mail.twc.com
587
Authentication
Full email address
Airmail.net
pop3.airmail.net

imap.airmail.net

110

143

.
smtp.airmail.net
25
Authentication
Full email address
Ameritech
imap.mail.att.net
995
SSL
smtp.mail.att.net
465
SSL
Full email address
Email provided by AT&T
AOL
pop.aol.com

imap.aol.com

110

143

995 for SSL

993 for SSL

smtp.aol.com
465
SSL
Full email address
FAQ- Verizon.net email moving to AOL Mail
AIM Mail
Same as AOL
Same as AOL
995 for SSL

993 for SSL

smtp.aol.com
587
Authentication
Full email address
Email provided by AOL
AT&T
inbound.att.net

imap.mail.att.net

995

993

SSL
outbound.att.net

smtp.mail.att.net

465 or 587
SSL
Full email address
Bell Atlantic
pop.verizon.net
995
SSL
smtp.verizon.net
465
SSL
Username only
FAQ- Verizon.net email moving to AOL Mail
Bell South
inbound.att.net

imap.mail.att.net

995

993

SSL
outbound.att.net

smtp.mail.att.net

465, 465 or 587
SSL
Full email address
Email provided by AT&T
Cable One
mail.cableone.net
993
SSL
mail.cableone.net
465
SSL
Full email address
Cablevision
mail.optonline.net
110
SSL/Authentication
mail.optonline.net
587
SSL/Authentication
Username only
Email provided by Optimum.net
CenturyLink
pop.centurylink.net

mail.centurylink.net

995

993

SSL

SSL

smtp.centurylink.net
587
TLS, if available.
Full email address
Email provided by Qwest
Charter
mobile.charter.net
993
SSL
mobile.charter.net
587
SSL
Full email address
Must use IMAP protocol with mobile
Cincinnati Bell
imap.fioptics.com
993

143

SSL
smtp.fioptics.com
25

587

TTLS
Full email address
Clearwire
pop.gmail.com

imap.gmail.com

995

993

SSL

SSL

smtp.gmail.com
465

587

TLS

SSL

Full email address
Email provided by Gmail. IMAP must first be enabled in the webclient
Comcast (Xfinity)
mail.comcast.net imap.comcast.net
995

993

SSL
smtp.comcast.net
465

587

SSL
For Mobile devices, use the Comcast mobile app
ComNetcom.net
pop.comnetcom.net
110
smtpauth.earthlink.net
587
SSL/Authentication
Full email address
Email provided by Earthlink
Cox
pop.cox.net

imap.cox.net

110
995

993 for SSL/Authentication

smtp.cox.net
587 for TLS

465 for SSL

TLS

SSL

Username only
Cox Business
pop.coxmail.com

imap.coxmail.com

995
SSL
smtp.coxmail.com
465
SSL
Full email address
Earthlink
pop.earthlink.net
110
smtpauth.earthlink.net
587
Authentication
Full email address
Excite.com
pop3.excite.com
110
smtp.excite.com
587
Authentication
Full email address
Flash (AT&T Yahoo!)
inbound.att.net
995
SSL
outbound.att.net
465
SSL
Full email address
Email provided by AT&T
Frontier
pop3.frontier.com
995
SSL
smtp.frontier.com
465
SSL/Authentication
Full email address
Gmail
pop.gmail.com

imap.gmail.com

995

993

SSL
smtp.gmail.com
465
SSL/Authentication

587 for TLS/Authentication

Full email address
IMAP must be enable in Gmail settings
GoDaddy
Server settings vary by customer basis.
110

995

143

993

SSL
Server settings vary by customer basis.
25

80

465

587

3535

SSL
Full email address
Refer to GoDaddy support (480-505-8877)
GTE.net
pop.verizon.net
995
SSL
smtp.verizon.net
465
SSL
Username only
FAQ- Verizon.net email moving to AOL Mail
Hawaiian Telcom
mail.hawaiiantel.net
smtp.hawaiiantel.net
SMTP requires authentication: username/password (same as POP)
Hotmail / Windows Live
pop3.live.com
995
SSL
smtp.live.com
25

587

SSL/TLS
Full email address
Rebranded as Outlook.com. Use native Email app on device for Hotmail, Live, or Outlook.com
iCloud
imap.mail.me.com
993
SSL
smtp.mail.me.com
587
SSL

Use TLS if SSL fails.

Full email address
Lycos
pop.lycos.com

imap.lycos.com

110

143

smtp.mail.lycos.com
587
Username only
POP and IMAP access require subscription to Plus. To access webmail navigate to www.mail.lycos.com
Me.com
imap.mail.me.com
993
SSL
smtp.mail.me.com
587
SSL/Authentication
Full email address
Mindspring
pop.mindspring.com
110
smtpauth.earthlink.net
587
SSL/Authentication
Full email address
Email provided by Earthlink
MSN.com
pop3.live.com
995
SSL
smtp.live.com
25 or 587
TLS/Authentication
Full email address
Legacy customers only, new accounts are web-based
Network Solutions
mail.[yourdomain].com
110
smtp.[yourdomain].com
587

2525

Authentication
Full email address
For Verizon, use port 587 for SMTP
NetZero
pop.netzero.com
995
SSL
smtp.netzero.com
465
SSL/Authentication
Username only
Optimum Online
mail.optimum.net
993
mail.optimum.net
465
Authentication
Full email address
Authentication
Optonline
mail.optonline.net
110
mail.optonline.net
587
Full email address
Outlook.com
pop3.live.com
995
SSL
smtp.live.com
25

587

Authentication

SSL/TLS

Full email address
Use device app for Hotmail, Live, or Outlook.com email
PacBell
inbound.att.net
995
SSL
outbound.att.net
465
SSL
Full email address
Email provided by AT&T
Rackspace
pop.emailsrver.com

secure.emailsrvr.com

imap.emailsrvr.com

secure.emailsrvr.com

110

995

143 (IMAP)

993

SSL

SSL

smtp.emailsrvr.com

secure.emailsrvr.com

25

587

2525

8025

465

SSL
Full email address
Use secure SMTP if using secure POP or IMAP
Road Runner
mail.twc.com
995

993(IMAP)

mail.twc.com
587
Full email address
Email provided by TWC
RCN
pop.rcn.com

imap.rcn.com

110

143

smtp.rcn.com
25

587

Full email address
SBC Global
POP server: inbound.att.net

IMAP server: imap.mail.att.net

995

993

SSL
outbound.att.net

smtp.mail.att.net

465

587

SSL
Full email address
Email provided by AT&T
snet.net
inbound.att.net
995
SSL
outbound.att.net
465
SSL
Full email address
Email provided by AT&T
Spectrum
mobile.charter.net
993(IMAP)
SSL
mobile.charter.net
587
SSL/Authentication
Full email address
Surewest
pop.cci.net

imap.mycci.net

110

143 (IMAP)

.
smtpauth.mycci.net
587
Authentication
Full email address
Email provided by Consolidated Communications
swbell.net
inbound.att.net

imap.mail.att.net

995

993

SSL
outbound.att.net

smtp.mail.att.net (for imap)

465

587

SSL
Full email address
Email provided by AT&T
Time Warner Cable
mail.twc.com
110

143 (IMAP)

mail.twc.com
587
Authentication
Full email address
US Army
us.army.mil
993
SSL
mailrouter.us.army.mil
465
SSL
Username only
Verizon Landline DSL
pop.verizon.net for Verizon Yahoo: For AOL, click here. incoming.yahoo.verizon.net
995
SSL
smtp.verizon.net

For Verizon Yahoo:

outgoing.yahoo.verizon.net

465
SSL
Full email address
If needed, enter email account password for both Incoming & Outgoing servers. FAQ- Verizon.net email moving to AOL Mail
Verizon LTE Installed
pop.verizon.net

imap.aol.com

995

993

SSL
smtp.verizon.net
465
SSL/Authentication
Username only
verizon.net email now uses AOL servers
Windstream (domains hosted by Windstream)
pop.windstream.net

imap.windstream.net

993
SSL
smtp.windstream.net
465
SSL
Full email address
Yahoo!

(Ymail)

imap.mail.yahoo.com
993
SSL
smtp.mail.yahoo.com
465

587>

SSL/Authentication
Full email address
Yahoo prefers IMAP on mobile devices.If needed, download the Yahoo Mail app
Yahoo! Mail Plus
pop.mail.yahoo.com
995
SSL
smtp.mail.yahoo.com
465

587

SSL/Authentication
Full email address
Yahoo Small Business
imap.mail.yahoo.com
993
SSL
smtp.bizmail.yahoo.com
465
SSL/Authentication
Full email address
Email provided by Yahoo. Yahoo prefers IMAP on mobile devices