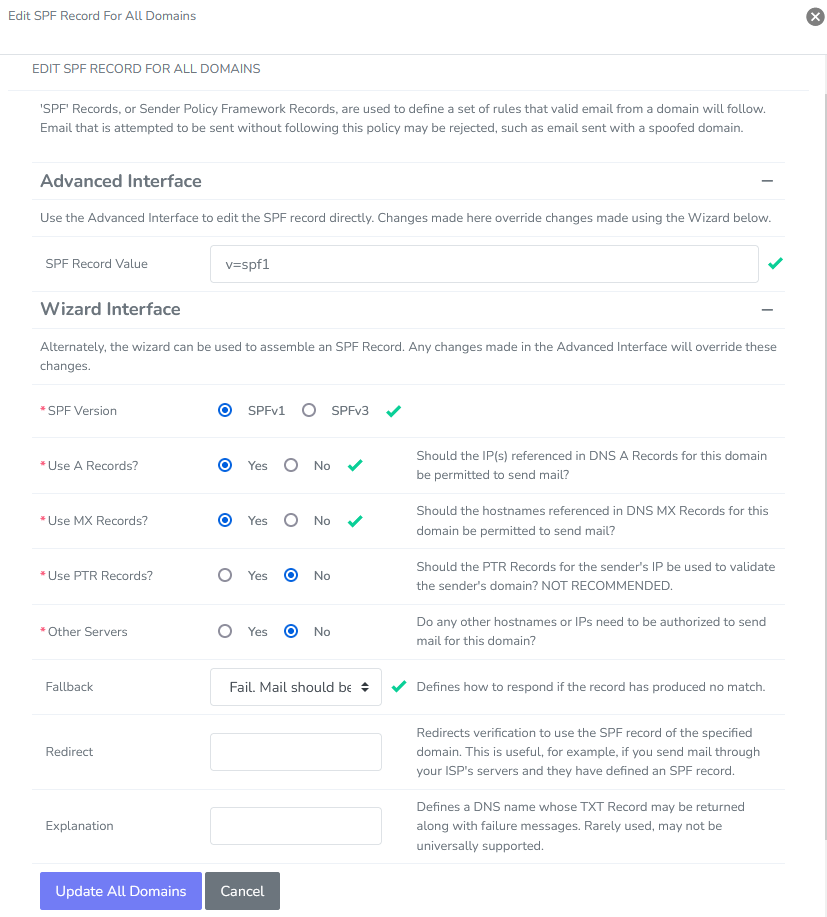 To establish which mail servers have permission to send mail on behalf of your domain, you need to have what is called an SPF record.
First, go to: http://www.anti-spamtools.org/  and use the Online Wizard (we've found this to be the best way) and you should get something like below:
Example: v=spf1 a mx ptr ip4:216.220.167.249 mx:mail.scarletts-web.com ip4:216.220.167.248 -all
Then go to SiteWorx > Domains > DNS Records > and click View Records next to the domain.com.
Add a TXT record and paste what you copied into the Text field.